QuickPlan organize Multiple Projects in Project Groups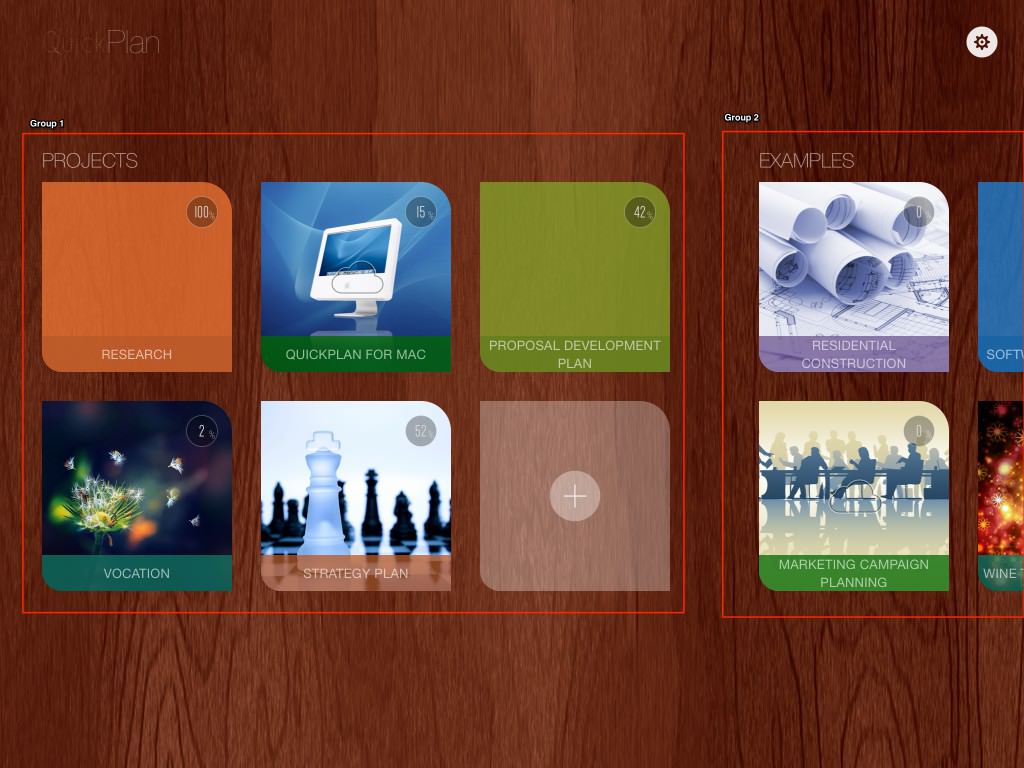 If iCloud Drive be enabled, the "project files stored on the device" and the "project files stored on iCloud Drive" are displayed separately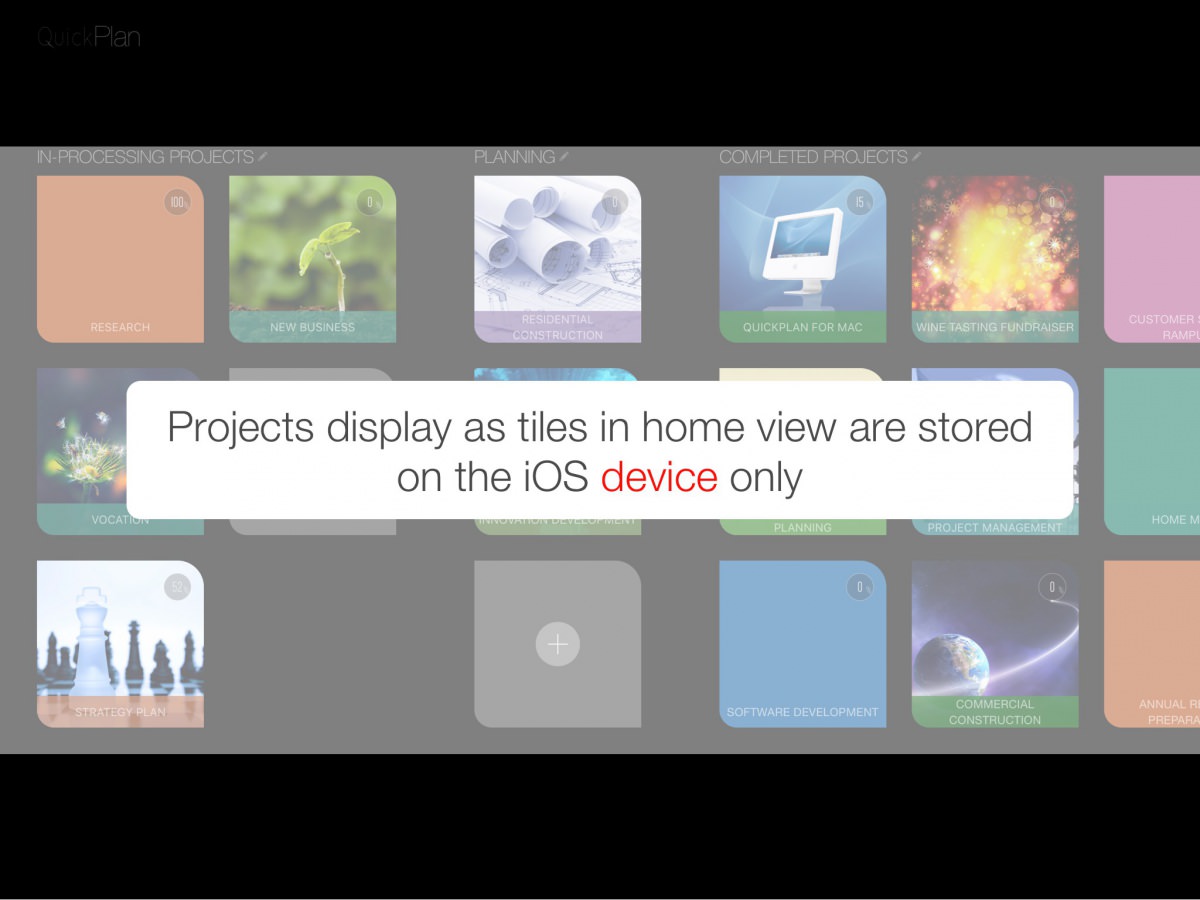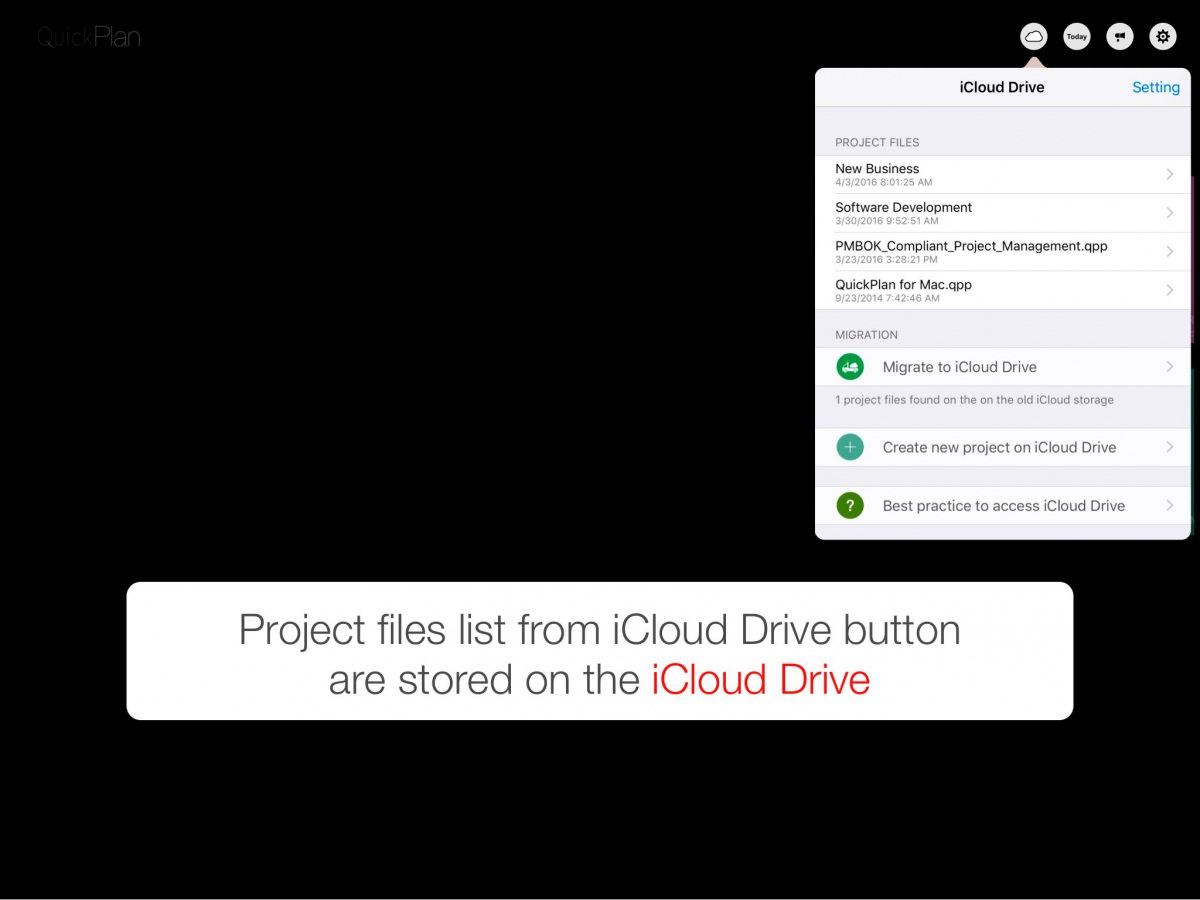 Project Groups Maintenance
Tap on a project group name in the Home View.

Tap the "Create new group" button to create another new project group.

Tap the "Sequence" element to change the display sequence of select project group.

We can edit to change the name of selected project group.

The project group can be removed there is no project exist in the project group.
Remove Project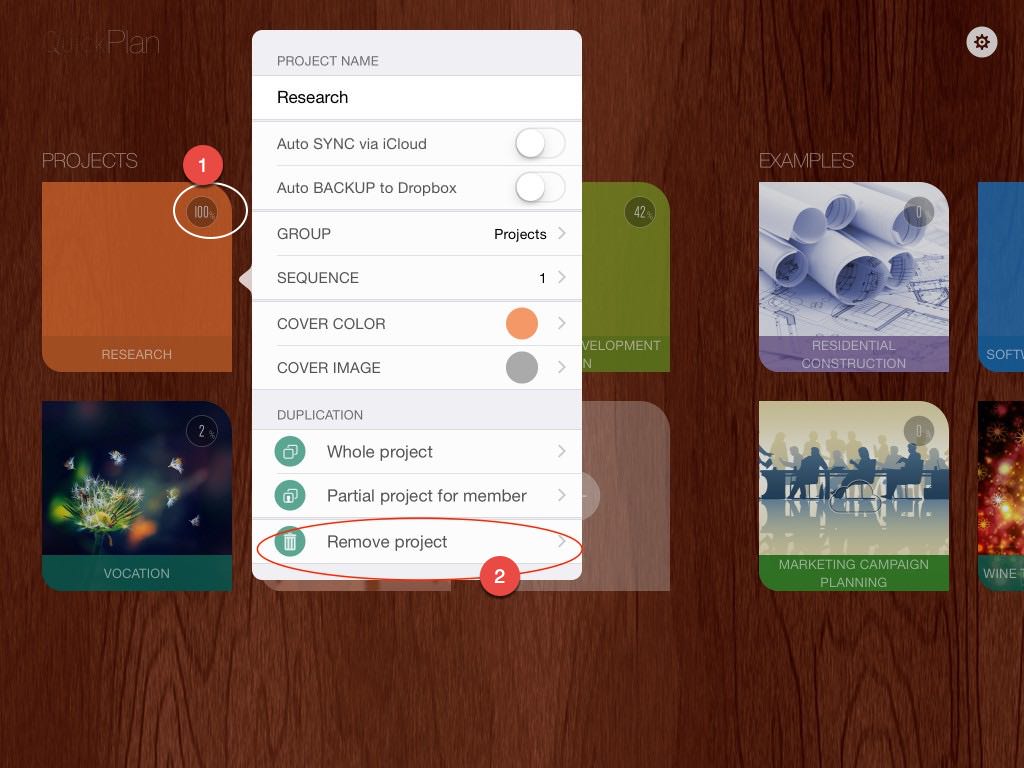 Project Template - Duplicate Project
We can create a new project by duplicate any other exist project, for the purposes
Acts as Project Template - create a new project by duplicating the whole of an existed project

Team Communication - create a new project by duplicating only part of the project, to include the tasks assigend to specific project member(s)
1. Duplicate Whole Project
Select to duplicate "Whole Project"

Set the name and start date for the new project
1. Duplicate Part of the Project
Select to tap the duplicate "Partial Project" menu. Below is an example:
The original project

The duplicated project for a specific project member "John"
Properties for Tile Display
We can change project tile sequence in the project group, and can move a project tile to another group. Project tile cover color and image can be customized