Four fields added to archive task start, finish, workdays, and duration fields. We can use the archived fields to archive the date and duration fields and use it as a baseline to show the active date and duration in a different color.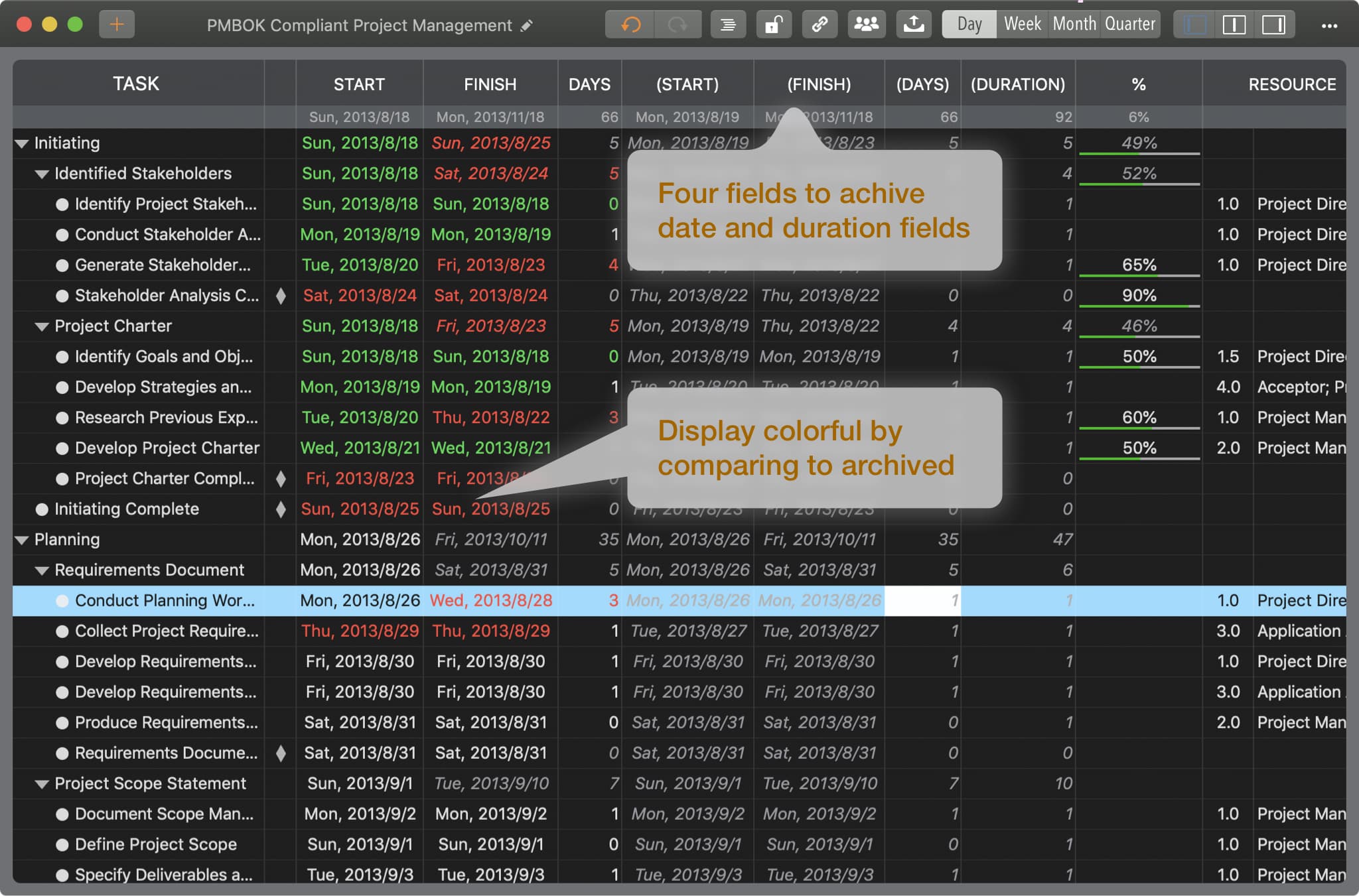 Following the animation demonstrates:
Show the new archive fields (by default, the archive fields is invisible)

Archive active date and duration fields (copy from the active fields to archive fields). QuickPlan supports to archive for all the tasks together, and we can't edit a specific cell of archive fields.

Change the display option of the active date and duration fields, to show the text in colorful by comparing to archived data.