The Properties of a Project Resource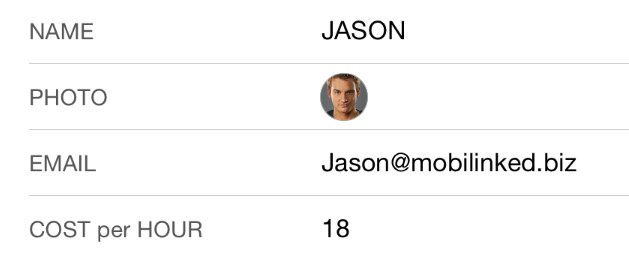 Display Name, Photo

Email - QuickPlan may use the email address when sharing a partial project via email. The email address of the specified project members will automatically be filled in the email "to" field.

Cost per Hour - QuickPlan uses it to calculate the task cost.
Manually create, edit and remove project resources.

Import from macOS Contacts.

Copy from another project.

Save to QuickPlan resource file, and load from QuickPlan resource file.
Manually resource maintenance
Import from macOS Contacts
Copy from another project via Dragging and Dropping
QuickPlan Resource File
We can save a project resource to a QuickPlan Resource file, and QuickPlan supports to import from the saved Resource File. We suggest storing the project resource files in a folder. We can use the files to create project resources for a new project efficiently.